Zhangjiajie salamander feast in Hunan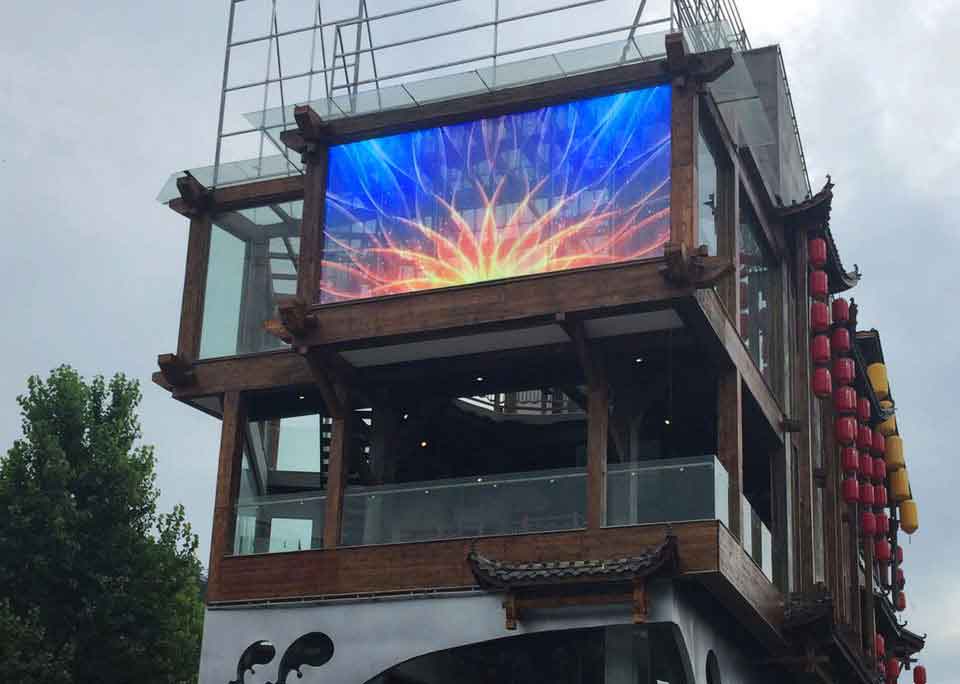 Screen area: 18 square meters
Introduction: if the mountain is the backbone of Zhangjiajie, banquet is the soul of Zhangjiajie. Drink a bowl of soulful rice wine and sing a lively folk song. The salamander banquet is situated at the entrance of Xibu old street in Zhangjiajie. It has a floor area of 3000 square meters and can accommodate 1000 people. It is the new landmark of Zhangjiajie restaurant and the epitome of national architectural culture.
Salamander banquet is located in Xibu Street, Zhangjiajie, a landmark restaurant brand. As the carrier of Zhangjiajie regional culture, how to reflect such a rich cultural content? It is an important part of our thinking. Therefore, we have developed a set of representative cultural patterns in the way of brand thinking to highly summarize and express Zhangjiajie's humanities, folk customs, catering and other cultures, and through this pattern system to build and disseminate the brand culture of salamander banquet.
Such a pattern system is the carrier of the banyan culture, and it also sets up the complete system of the super symbol of the salamander feast. Each pattern here has its own history or story, they are like a string of beads, behind the colorful and harmonious interpretation of a vivid past. A pattern, the way to do Zhangjiajie's endless style, is also the cultural ambassador of the salamander banquet brand.